Made Simple Skin Care was founded with the idea that taking care of yourself is tantamount to taking care of others and the planet we all inhabit. That means starting from the soil to the seed to the plant and to you. What if high quality, natural skin and oral products were not only luxurious in form and formula, but sustainable in principle?
We believe that if you take care of nature it will, take care of you. That means ensuring the soil from which we grow to the food we eat to the products we put on our body be in its purest form. Our business model is based on that sincere and honest belief. Sure, we all need to earn a living but we don't want to do so by smoke and mirrors. That's why we offer simple, honest products with only active ingredients. We've taken the time to go that extra step to certify every ingredient in those products so you can be sure you are receiving a truly pure and organic product. Don't you want a company to go the extra step for you? That's why Made Simple calls itself an organic skin care company. Organic isn't just something we put on our label.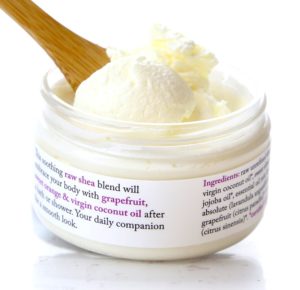 At Made Simple Skin Care we feel good about all the ingredients in our products. Just read our label and you'll feel good too; we know you will. After all, your skin is the largest organ you have! We'll care for it, and the planet, with healthy, USDA certified organic ingredients that will lift your well being and soften your rough spots.
And if that doesn't work… go ahead and eat it… it's all food-grade but please, don't yell at the Chef
Enjoy!
JulieAnn
Owner